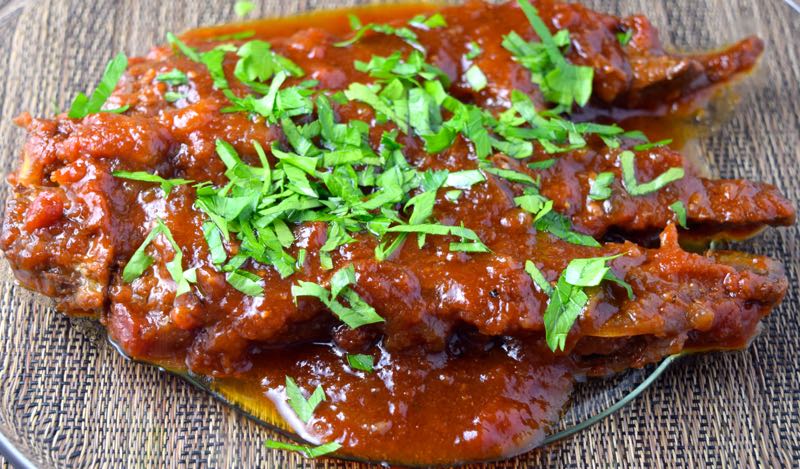 This Sweet and Sour Brisket is a delectable treat that will awaken the taste buds. This slow cooked brisket is so tender, it falls apart and the sauce so perfectly compliments the richness of this cut of meat. Enjoy! 

Sweet and Sour Brisket
Ingredients
2 lb brisket
2 large red onions, cut into thin rings
4 cloves of garlic, peeled
4 tbsp EVOO
2 cups ketchup
⅓ cup white vinegar
½ cup water
¼ cup brown sugar
2 tbsp onion powder
2 tbsp fresh parsley, chopped
Salt and Pepper to taste
Instructions
In a large sauté pan over medium-high heat, sauté the red onion in EVOO for approximately five minutes or until it becomes translucent.
Add whole garlic cloves and sauté additional two minutes. Remove from heat.
In a large bowl, whisk together the ketchup, white vinegar, water, brown sugar, onion powder, salt, and pepper.
Place brisket in a large basking dish. Pour onion and garlic mixture, and ketchup sauce over the brisket.
Bake in oven for 2.5 hours at 300 degrees.
Garnish with parsley.
Enjoy!