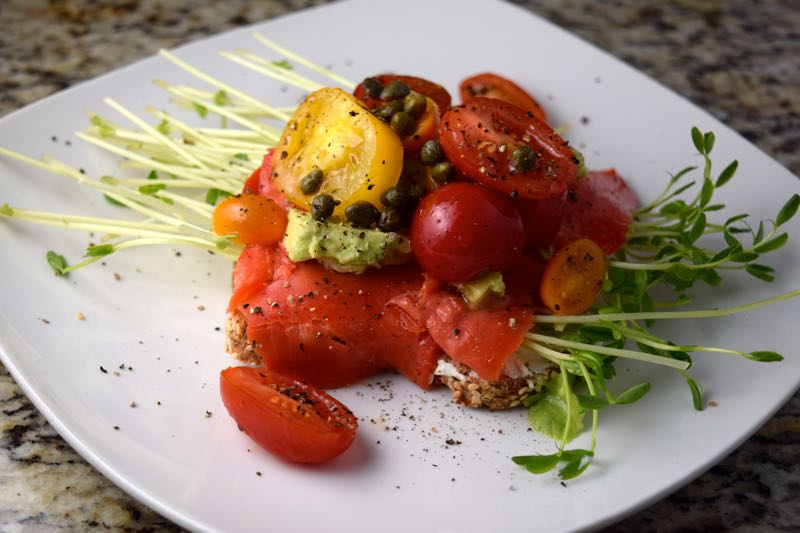 Eli's Special Toast is my favorite power lunch! It it packed with protein, antioxidants, fiber, and flavor! And it will keep you going for hours! Enjoy! 

Eli's Special Toast
Ingredients
1 slice multigrain bread, lightly toasted
1 tbsp low fat whipped cream cheese
1 oz pea shoots
2 oz smoked salmon, wild caught
¼ avocado
½ cup small heirloom tomatoes, halved
1 tbsp fresh lemon juice
1 tsp capers
1 tsp EVOO
Salt and Pepper to taste
Instructions
Spread cream cheese over multigrain toast.
Place a layer of pea shoots over the cream cheese, followed by the smoked salmon, and avocado.
In a small bowl toss heirloom tomatoes with lemon juice and EVOO.
Top the toast with the heirloom tomato salad, capers, salt, and pepper.