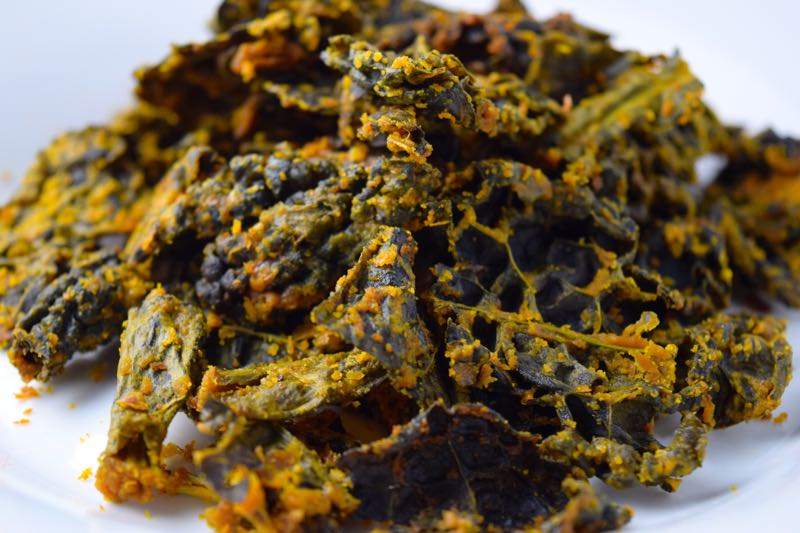 These Zesty Kale Chips are my favorite guilt-free snack! The pop of flavor in these chips will exceed the flavor of any full-fat chip! Enjoy!

Zesty Kale Chips
Ingredients
4 cups organic Tuscan Kale, cleaned and roughly chopped into 1" to 3" pieces
2 tbsp of cashew butter, creamy and unsweetened
3 tbsp tahini
Juice of 1 lemon
1 tsp ground cumin
1 tsp ground cayenne pepper
1.5 tsp turmeric
1 tsp garlic powder
2 tsp Himalayan pink salt
1 tsp cracked pepper
Instructions
Preheat oven to 300 degrees F.
Place kale into a large bowl, making sure the leaves are dry.
In a separate bowl, whisk together the remaining ingredients, creating a thick dressing.
Pour the dressing mixture over the kale. With your hands, massage the dressing into each leaf.
Spread kale out over a non-stick baking sheet, making sure there is one thin layer of kale.
Bake for 45 minutes and remove from oven. The kale will be crispy and golden brown.
Enjoy!