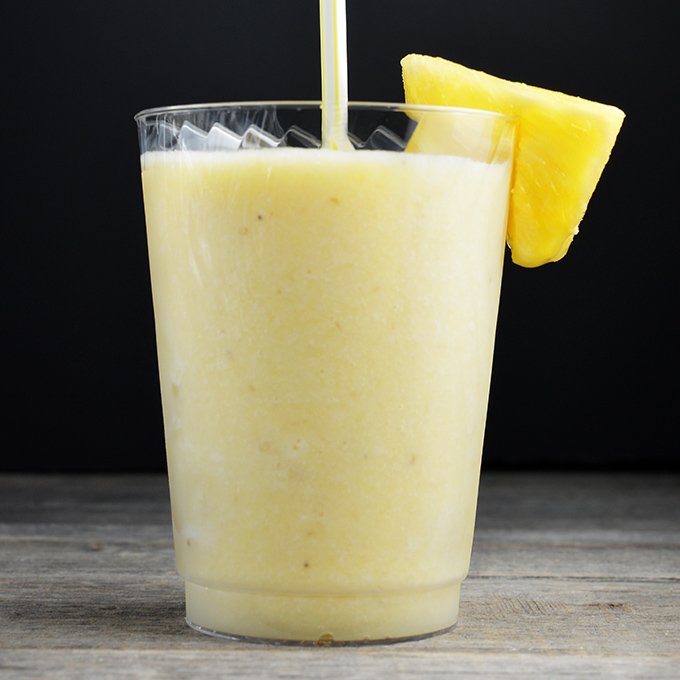 My Tropical Delight Smoothie is a creamy treat that will have you thinking you are lounging on a beach somewhere in the Caribbean with each sip you take. This is an incredibly easy yet delicious smoothie to whip up. Feel free to dress it up with mango, strawberries, or any other fruit. Enjoy!

Tropical Delight Smoothie
Ingredients
2 bananas, peeled and sliced into one-inch pieces
1 cup fresh pineapple, cut into one-inch chunks
1 cup light coconut milk
Instructions
Place banana and pineapple chunks in a large zip-top bag, seal, and freeze for at least two hours.
Once frozen, place fruit chunks into a blender together with coconut milk.
Blend until smooth. Pour into glasses and enjoy.