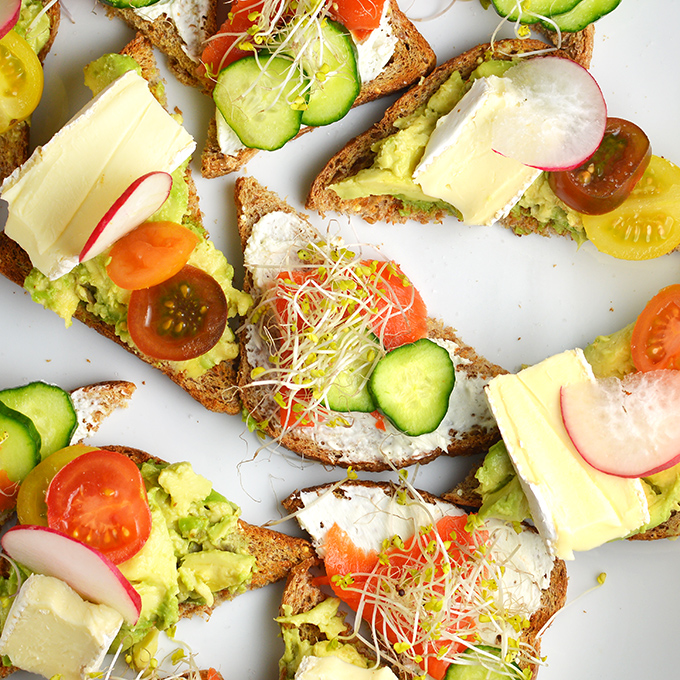 My Superfood Toasts are a quick low calorie meal solution for any time of the day. They will keep you satisfied and energized for hours. Enjoy!

Superfood Toasts
Ingredients
4 slices of multigrain bread, toasted and sliced into halves diagonally
1 large avocado, mashed
4 bite-sized slices of Brie
1 radish cut into thin slices
4 heirloom cherry tomatoes sliced into halves
4 tablespoons whipped cream cheese
4 ounces lox
8 thin slices English cucumber
Handful of alfalfa sprouts
Instructions
Arrange each of the half-slices of toast on a cutting board.
Spread an even layer of mashed avocado on four slices of toast.
Place a couple cherry tomato halves, radish slices and a slice of Brie on each of the four pieces of toast.
Spread an even layer of cream cheese on remaining four toast halves.
Place about one ounce of lox on each of the four slices of toast with cream cheese.
Add a couple cucumber slices and sprouts to top each of the lox toasts.