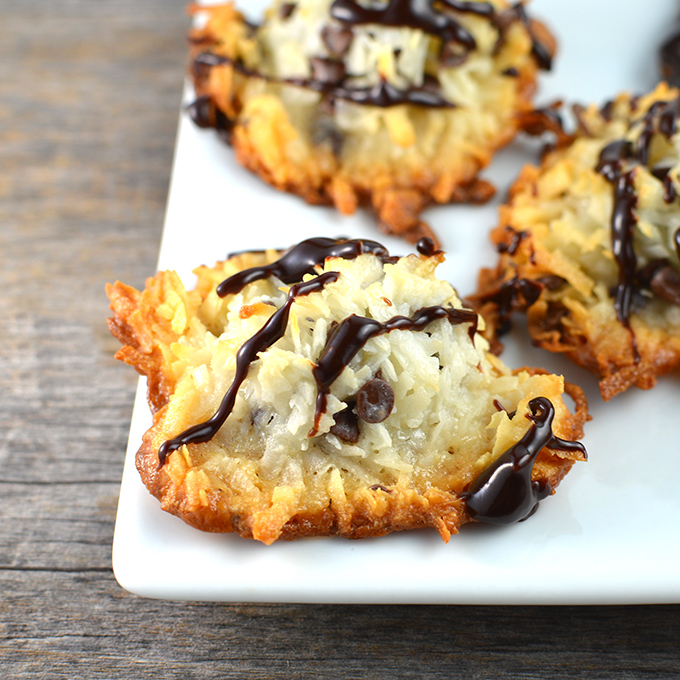 Passover Coconut Macaroons are delightfully sweet and chewy with a slight crunch. Highly addictive, these macaroons will be the highlight of your Passover table. You might even find yourself making them all year round. Enjoy!

Passover Macaroons
Ingredients
One 7 oz bag of dried coconut flakes
One 14 oz can of sweetened condensed milk OR
to make sweetened condensed milk Kosher for Passover, use1 cup instant nonfat dry milk, ⅔ cup sugar, ⅓ cup boiling water and 3 tablespoons margarine.
Blend all the ingredients until smooth.
To thicken, let set in the refrigerator for 24 hours.
1 cup Kosher for Passover chocolate chips
Instructions
Preheat oven to 350 degrees F.
In a large bowl, combine all ingredients until sticky.
Drop by tablespoonful or small ice-cream-scoop-full onto a greased baking sheet.
Bake for about ten minutes or until coconut flakes turn golden brown.