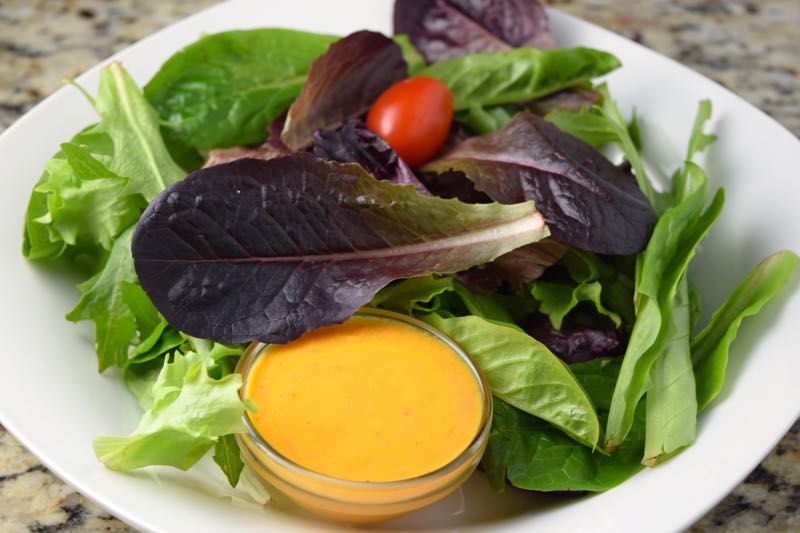 This Orange Carrot Vinaigrette is a delightfully sweet dressing for any salad. It's light enough to let the vegetables be the star of the show, yet flavorful enough to spice things up. Enjoy!

Orange Carrot Vinaigrette
Ingredients
4 medium carrots
⅓ cup orange juice, fresh squeezed
1 small shallot, roughly chopped
1 tbsp dijon mustard
¼ cup EVOO
Salt and Pepper to taste
Instructions
Peel and roughly chop the carrots.
In a medium pot over medium-high heat, boil the carrots for about fifteen minutes or until soft and then drain.
Add softened carrots, orange juice, shallot, dijon mustard, EVOO, salt, and pepper to a blender or food processor.
Blend together for about 45 second or until smooth.
Chill and serve over salad.