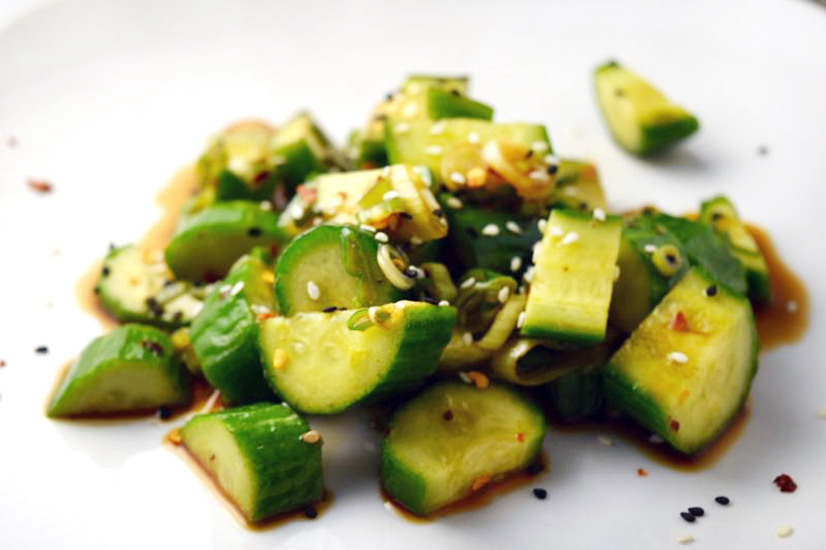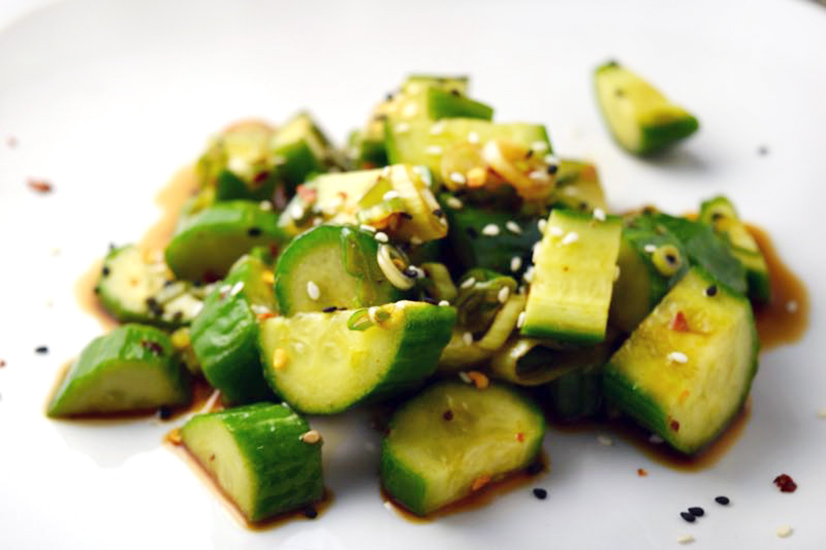 This Marinated Asian Cucumber Salad is a crunchy and refreshing side to any meal! I like to serve it with ahi tuna steak over rice. The longer it marinates, the tastier! Enjoy! 

Marinated Asian Cucumber Salad
Ingredients
6 Persian cucumbers, cut into ½-inch coins
2 green onions, thinly sliced
¼ cup soy sauce
¼ cup rice wine vinegar
2 tbsp brown sugar
1 tsp toasted sesame oil
1 tsp red chili flakes
1 tsp white sesame seeds
1 tsp black sesame seeds
Instructions
In a large bowl, whisk together the soy sauce, rice wine vinegar, brown sugar, toasted sesame oil, and chili flakes.
Toss in the cucumber coins and green onions.
Marinate in refrigerator for between 1 and 3 hours.
Garnish with black and white sesame seeds.
Enjoy!