---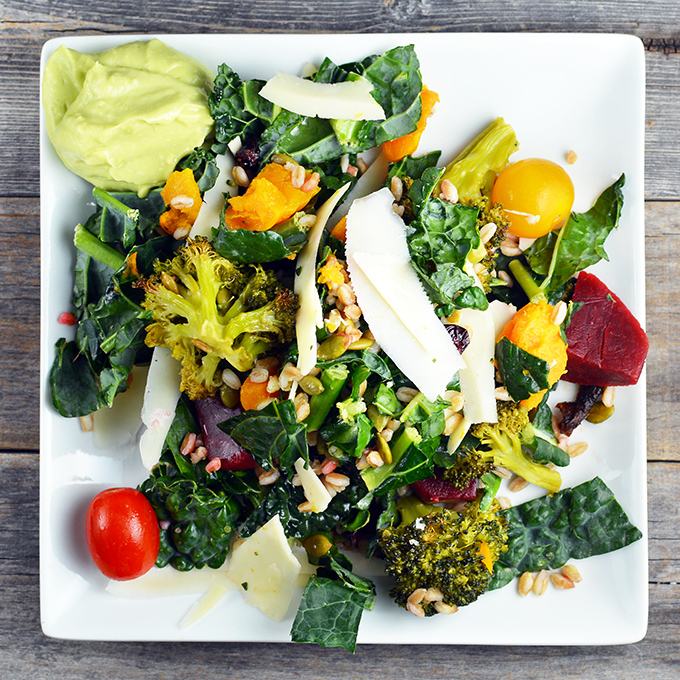 My Kale Superfood Salad is a delicious, guiltless and energizing meal. It is low on calories, high on flavor, and a boost to the metabolism.
Kale Superfood Salad
Ingredients
Salad:
2 cups Tuscan kale, roughly chopped
1 cup broccoli florets, roasted
½ cup heirloom cherry tomatoes
½ cup pickled beets, sliced into small chunks
½ cup cooked farro
¼ cup asiago cheese shavings
Avocado Lime Dressing:
2 large ripe avocados
Juice of 2 limes
2 whole cloves of fresh garlic
1 tsp kosher salt
¼ cup olive oil
Instructions
For the salad, gently toss together all salad ingredients until evenly combined in a large bowl.
Set aside.
For the dressing, place all ingredients except olive oil in food processor and proces.
Gradually add olive oil 1 tbsp at a time and process until dressing is thick, smooth and creamy.
Toss salad wig dressing or serve dressing on the side.