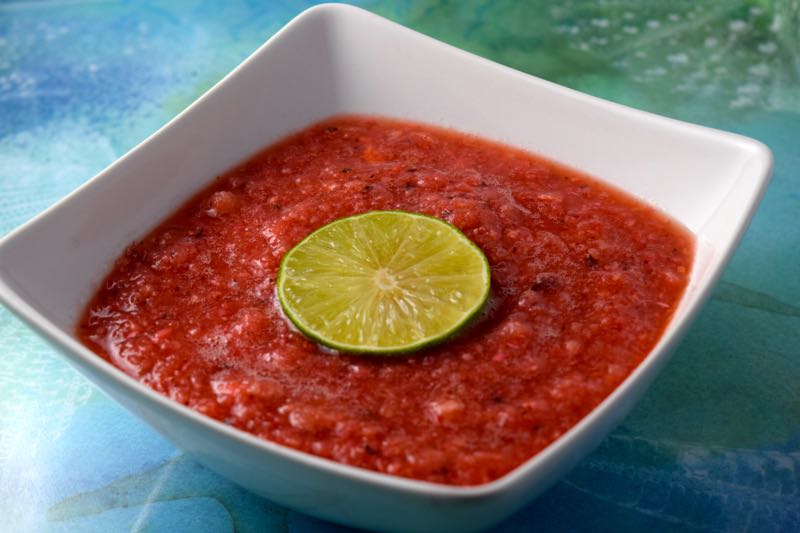 This Groovin' Gazpacho is my favorite fruity summer chilled soup. It's light and refreshing and the ginger gives it a surprisingly exotic twist! Enjoy!

Groovin' Gazpacho
Ingredients
4 cups strawberries, cleaned and stems removed
1 cup pineapple, roughly cubed
2 medium cucumbers, peeled, cored, and roughly chopped
1.5-inch cube of fresh ginger, peeled and minced
Juice and zest of two limes
3 tbsp agave syrup
2 tbsp fresh mint, roughly chopped
1 small pinch of salt
Instructions
Pour strawberries, pineapple, cucumber, fresh ginger, lime juice and zest, agave syrup, fresh mint, and pinch of salt into a blender or food processed. Pulse 4-5 times, making sure to leave some chunks.
Chill and serve. Garnish with mint and/or lime.
Enjoy!