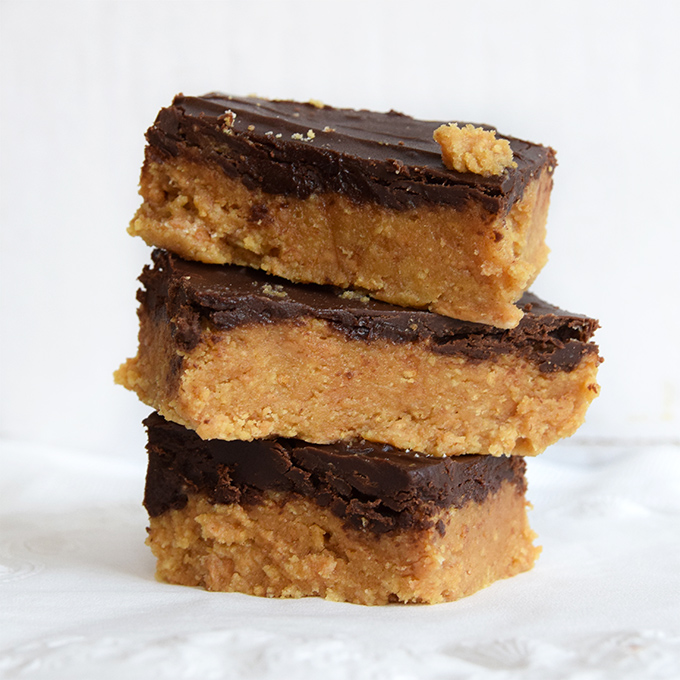 My Easy Chocolate Peanut Butter Bars are a simple no-bake dessert that can be whipped up at the last minute when you are short on time. Each bite is sinfully rich and delicious. Enjoy with a tall glass of ice-cold milk.

Easy Chocolate Peanut Butter Bars
Ingredients
1 cup unsalted butter, melted
2 cups graham cracker crumbs
2 cups confectioner's sugar
1 cup peanut butter
1 ½ cups semi-sweet chocolate chips
4 tbsp peanut butter
Instructions
In a medium bowl, mix together the butter, graham cracker crumbs, confectioners' sugar, and 1 cup peanut butter until well blended.
Press evenly into the bottom of an ungreased 9x13 inch pan.
In a double boiler, melt the chocolate chips with the peanut butter, stirring occasionally until smooth.
Spread over the prepared crust.
Refrigerate for at least one hour before cutting into squares.